Greater Springfield Business Association of Springfield Delaware County, Pennsylvania
Business Owners and Managers building their businesses and serving the community is what the GSBA is all about. The GSBA is comprised of professionals that either own/manage a business in Springfield or reside in Springfield.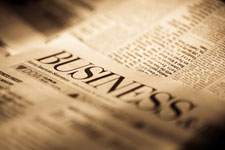 The group has been together for 22 years (since October 2000) and is always looking for new members. Request an invitation to attend on our contact page
There is only one member per industry which allows our membership to build relationships in a non-competitive environment. The group balances business development/networking with community/charitable responsibility in order to fulfill the mission statement's promise.
GSBA Mission
To act with leadership and integrity in the promotion of business, charity, and the social dialogue for the enrichment of the group and the greater community.
Doing Business Locally
Looking to do business with a local Springfield business that supports the community? We have members in a variety of industries that serve both consumers and business-to-business markets, visit our online member directory to find a business to help you.
Upcoming Events
Meetings are held bi-weekly on Wednesday mornings at the Springfield Diner at 7:30 am.
Learn more about becoming a member and apply online.
Current Members cover the following categories